Do ZNE buildings make sense in all climate zone types? Apparently they do, and have proven that it is possible to build successful ZNE buildings in every type of U.S. climate zone. New Buildings Institute recently released its 2018 Getting to Zero Status Update and Buildings List, which includes verified ZNE projects and proves that zero energy performance can be attainable in the coldest of climates.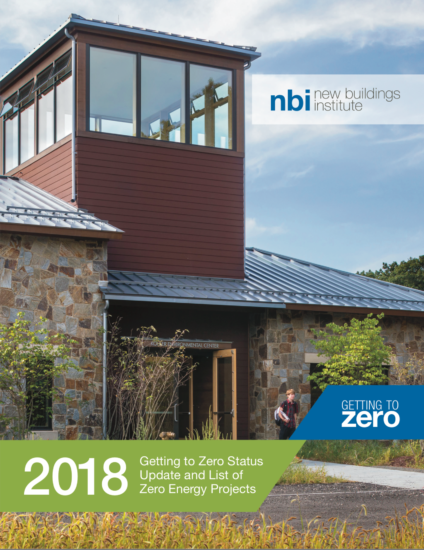 The new report documents trends and market growth for nearly 500 certified, verified, and emerging projects that use ultra-low energy design coupled with renewable generation to achieve zero energy performance goals. (The first report published in 2012 reported on only 60 projects!) Projects are found in 44 U.S. states and four Canadian provinces with the Northeast and Southwest showing the greatest gains.
The 2018 Getting to Zero Status Update and Buildings List can be downloaded here.
To learn more about the Report, attend the webinar: Nothing Beats Zero – Updates on the Trends and Projects That Are Getting to Zero Energy that will take place on March 6th, 2018 online 10:00 – 11:00 AM PST. Register here.