The What: The Center for the Built Environment, ASHRAE Golden Gate Chapter, and PG&E are hosting a free Symposium on Zero Net Energy Buildings and Beyond: Balancing Building and Grid Objectives. It will also be available as a live webcast. In a zero-net energy world, operation of both buildings and the electric grid need to be more flexible and responsive. This Symposium will explore the interaction of ZNE buildings, DERs, and the increasingly renewable-rich electrical grid. It will bring together engineering and design professionals, policy experts, researchers and other thought leaders to address how recent successes are changing existing ZNE paradigms, and how our policies, building energy standards, and aspirational 'Big Bold Energy Strategies' should evolve to deliver deep greenhouse gas reductions and a healthy economy in the next decade.
California has been a leader in efforts to promote greenhouse gas reduction through codes and policies targeting construction of zero-net energy buildings that include renewable, distributed energy resources (DERs) such as roof-top solar. Effectiveness of these policies, combined with an increase of utility-scale solar to meet state renewable portfolio requirements (33 percent by 2020 and 50 percent by 2030) have changed grid-building interactions such that common assumptions about demand shifting and building operations may no longer be appropriate. For example, in contrast to a decade ago, grid-supplied energy during mid-afternoon may be produced with lower greenhouse gases than at night. This event will include presentations and a panel discussion, including time for discussion and interaction among all participants.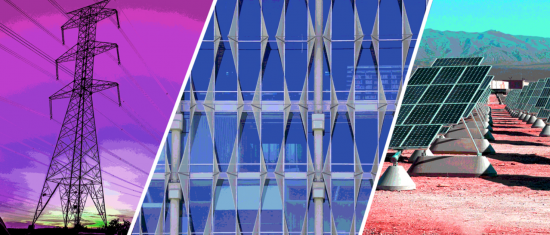 The When: Wednesday, October 25th, 9:00 am – 4:30 pm
The Where: The event will take place at the PG&E Pacific Energy Center, 851 Howard Street, San Francisco, California, United States. The Symposium will also be available as a live webcast.
The Who: This event is appropriate for everyone.
The How: Please register here for in person attendance. Please register here for the live webcast.
The Details: Speakers include:
Fahmida Ahmed, Director of Sustainability and SEM Business Services, Stanford University
Alexi Miller, Senior Project Manager, New Buildings Institute
Shanti Pless, Senior Energy Efficiency Research Engineer, National Renewable Energy Laboratory
Snuller Price, Senior Partner, Energy + Environmental Economics
Paul Schwer, President, PAE
Mazi Shirakh, Senior Engineer, Technical Lead for Zero Net Energy, Building Energy Efficiency Standards, California Energy Commission
Pauline Souza, Partner, Director of Sustainability, Director of K-12 and Community Studio, WRNS Studio