The What: In May 2018, a global community of changemakers will converge at the Oregon Convention Center in Portland to turn ideas into action! The Living Future unConference is the leading event in regenerative design. Join a community of changemakers. This year's theme is AUTHENTICITY & ACTION, Where Big Ideas Gain Momentum. Living Future is all about cross-industry collaboration. We believe regenerative design can only happen when all voices are brought to the table. If you're interested in making a difference in your community, then there's a place for you at Living Future. Majora Carter will be a keynote this year and is not to be missed!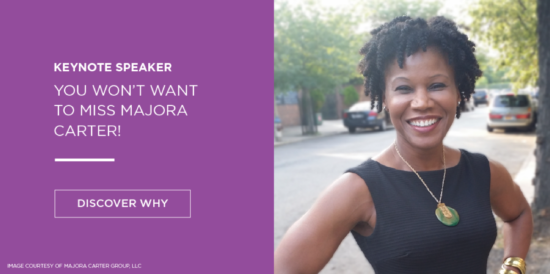 The When: May 1st, 2018, Tuesday 5:00 pm through May 4th, 2018 Friday 8:30 pm
The Where: Oregon Convention Center, Portland, Oregon, U.S.
The Who: Changemakers!
The How: Please register here.
The Details: The unConference will be filled with exciting keynote speakers, seminars, tours, and after parties.