The What: Carbon Smart Building Day is a conference for building professionals supporting the Global Climate Action Summit. Its purpose is to inspire you to lead the built environment toward Zero Net Carbon, and equip you with the latest tools, resources and programs to help your firm thrive in a Zero Net Carbon future.
Carbon Smart Building Day is a daylong workshop on September 11th, 2018, affiliated with the Global Climate Action Summit, which will take place in San Francisco, California on September 12th-14th. The Global Climate Action Summit will bring leaders and people together from around the world to "Take Ambition to the Next Level." It will be a moment to celebrate the extraordinary achievements of states, regions, cities, companies, investors and citizens with respect to climate action.
The Summit will also be a launchpad for deeper worldwide commitments and accelerated action from countries—supported by all sectors of society—that can put the globe on track to prevent dangerous climate change and realize the historic Paris Agreement.
The decarbonization of the global economy is in sight. Transformational changes are happening across the world and across all sectors as a result of technological innovation, new and creative policies and political will at all levels.
States and regions, cities, businesses and investors are leading the charge on pushing down global emissions by 2020, setting the stage to reach net zero emissions by midcentury.
Architecture 2030 will present the national and international ZERO Code as well as the new California ZERO Code. It will also release the much anticipated Carbon Smart Materials Palette, an attribute-based design and specification guidance aimed at reducing the embodied carbon impacts of the built environment.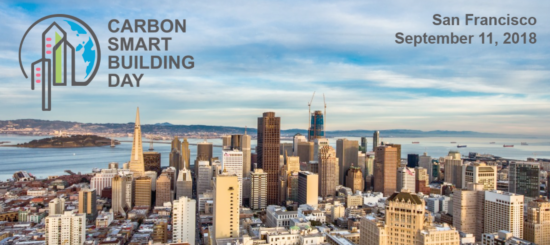 The When: September 11th, 2018
The Where: San Francisco, California
The Who: Architects, structural engineers, contractors, real estate developers, materials manufacturers, and policy makers who aspire to reduce the carbon footprint of their projects and make the building industry a big part of the solution to climate change.
The Why: The built environment is the largest contributor to climate change. It could become a massive carbon sink and source for good, if building industry professionals collaborate effectively to make new buildings zero net carbon in their materials, construction and operation, retrofit existing buildings to be carbon neutral in their operation, and ensure that the built environment fosters healthy, thriving communities.
The Global Climate Action Summit will be an opportunity to bring together the diverse threads of a global movement to create a thriving, regenerative building industry that can help solve our most pressing challenges.
The How: Because of space constraints and high demand, this event is using an application process in order to ensure a productive experience for all attendees. The expected ticket price for the event will be approximately $200, but you do not need to pay anything today in order to reserve an early-bird application slot.
Please reserve your application slot by filling out the following form here.
The Details – Conference Goals:
Carbon Smart Building Day will provide concrete steps that governments, corporations, organizations and individuals can take to lead the industry transformation necessary to realize our vision of a Zero-Net-Carbon (ZNC) built environment.
New Buildings – Operations and Embodied Emissions. All new buildings and developments are Zero-Net-Carbon (ZNC) by 2030, with increase in carbon-storing material use.
Existing Buildings – Operations and Embodied Emissions. Extend building lifespan to 100 + years and retrofit existing buildings to ZNC operations by 2050.
Health and Equity. All new building (material production, construction, and use) is healthy, equitable and just.